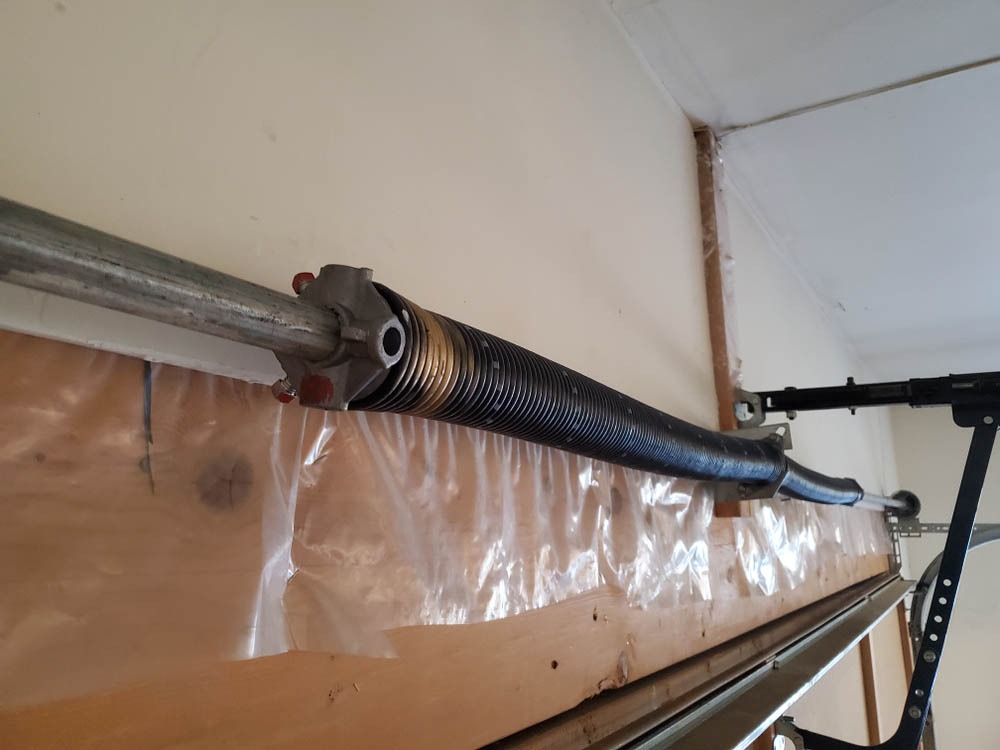 Torsion springs are robust, elastic coils that produce a significant amount of rotational force perpendicular to the pivot point to sustain the weight of a particular garage door. Their main function is to support heavy loads–which they can do up to 800 lbs or even more.
Meadows Garage Doors is the leading name for garage door spring replacement in Highland Village, TX. Today, we'll take a close look at the role of the garage door torsion spring and more.
How Do Torsion Springs Work?
Torsion springs work as follows: As the garage door shuts, the torsion spring progressively deflects. The spring gradually returns to its original state when the door opens. When the garage door is closed, the springs are at their point of greatest deflection.
The door's weight should be nearly equivalent to the force needed to sustain it. A portion of the weight that must be sustained is reduced as the door opens because the panels begin to rest on the horizontal tracks rather than vertically upright. Otherwise, you'll end up with a garage door broken spring.
Where is the Torsion Spring Located?
The torsion spring can be accessed during garage spring repair procedures above the garage door and is placed in a horizontal position. However, the rear torsion assembly springs are behind the door. The fixed cone of the spring is used to attach it to the spring center bracket, and the winding cone is used to attach it to the torsion tube.
How Can I Choose the Right Torsion Springs?
Torsion springs are available in a wide range of sizes, and their characteristics must match those required by the garage door. Since a deflected spring increases the travel distance of its coil and may also result in an uneven interior diameter, it is important during garage door services. to test torsion springs when they are in equilibrium.
How Important is Professional Torsion Spring Replacement?
Though torsion springs are designed to withstand extreme pressure, they aren't meant to last forever. With an expected lifespan of about 20,000 (open and close) cycles, it's important to reach out to a garage door company that does emergency spring repair and can fix the garage door for you.
The size of the springs will affect the weight of the door and how well it functions. A smaller garage door torsion spring replacement is recommended for a light door and vice versa. When searching for the ideal springs for your garage doors, keep these things in mind. If you're uncertain about doing the installation by yourself, it's always a good idea to consult a garage spring company.
For all your garage door installation, maintenance, and repair needs, trust only Meadows Garage Doors. Schedule a service today by calling us or filling out our online contact form!