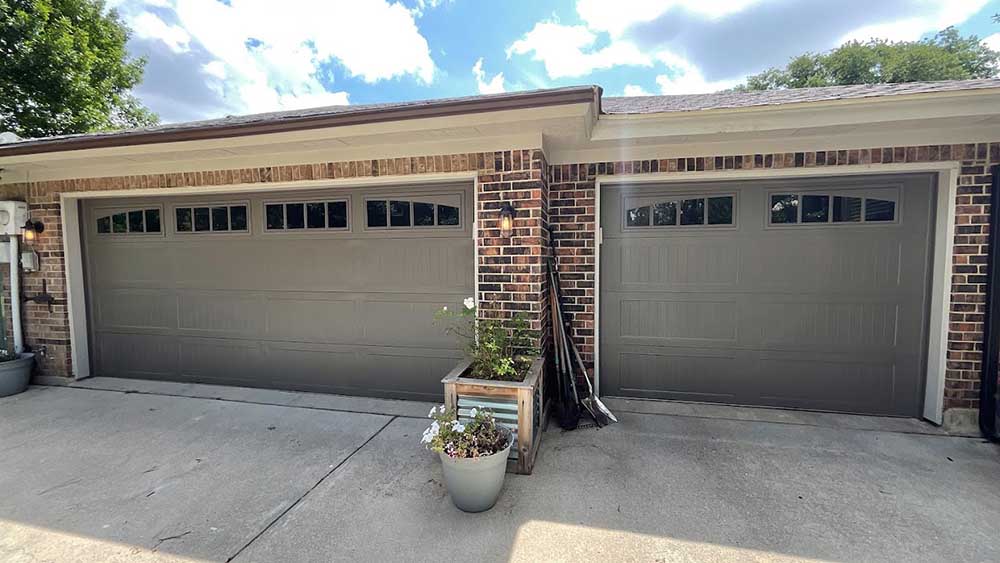 A garage door should be able to provide more than just security and protection; it also needs to have great functionality. It's with this in mind that Meadows Garage Doors offers the best and widest selection of garage doors. We're the name you can count on for garage door spring replacement in Trophy Club, TX, and more.
Below are four must-have features in a garage door.
Safety Features
First things first: Safety should always be a top priority when selecting a garage door and garage door torsion spring replacement. Safety features like photoelectric eyes and reversing mechanisms are essential for preventing accidents and injuries.
Insulation
Insulation is an essential feature that helps regulate the garage's temperature and the adjoining spaces. Insulated garages are energy-efficient, keeping the heat in during the winter months and keeping the heat out during the summer months. Garage spring repair saves money on heating and cooling bills and protects any items stored in the garage from extreme temperatures.
Durability
A garage door should be durable enough to withstand daily wear and tear and last for many years. Look for a door made from high-quality materials, such as steel or aluminum that can withstand harsh weather conditions, impact, and other types of damage. Also, don't forget to
Call for regular garage door services to have it properly maintained.
Remote Access
Convenience is a key feature of a garage door, and remote access allows for easy operation without leaving the comfort of your car. With remote control, you can open and close the door from a distance, allowing quick and easy access to your garage. However, the garage door broken spring parts are costly hence the need to maintain them.
Safety, insulation, durability, and remote access are four must-have features you need to look for when selecting a garage door. Investing in a high-quality garage door that meets these criteria can provide long-term benefits, including energy savings, protection of stored items, and convenience. Schedule a service with Meadows Garage Doors today. We are the area's garage door company of choice!