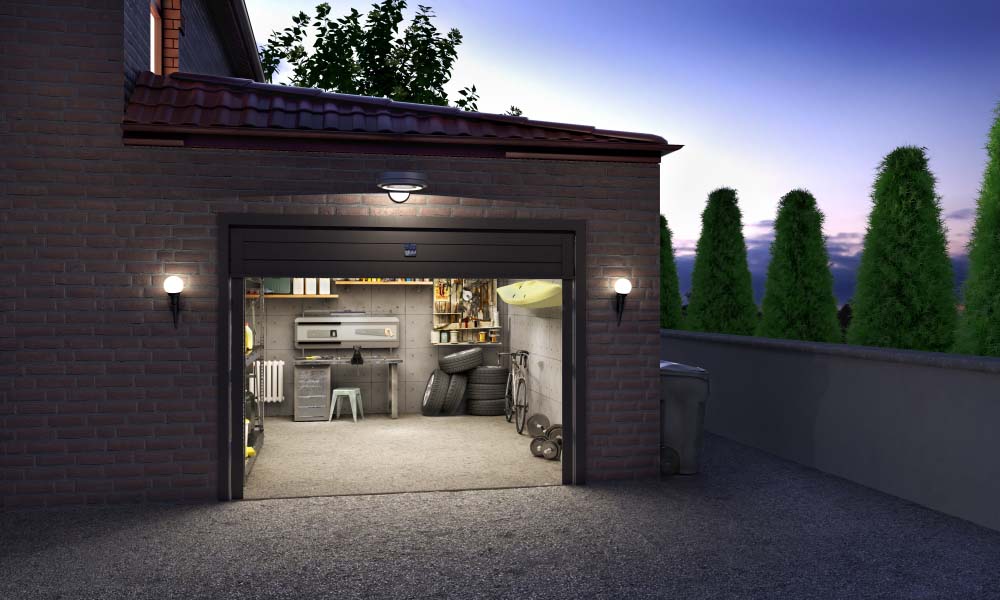 If you're looking for a new garage door for your home, there are several different types to consider. From traditional raised panel doors to modern glass options, each type offers benefits and aesthetic appeal. Meadows Garage Doors, a leading provider of garage door installation in Highland Village, TX, can help you choose the perfect door for your needs. We can guide you through the various options, including insulated doors for energy efficiency, high-security doors for added protection, and more.
Raised Panel Garage Doors
Raised panel garage doors are a classic and popular option for many homeowners, and they can be easily integrated with garage opener installation. They feature a series of rectangular panels raised to create depth and texture. These doors can be made from various materials, including steel, aluminum, and wood, and can be customized with different colors and finishes.
Additionally, garage door opener installation can be easily integrated with raised panel doors, allowing for convenient access to your garage. With various options, raised panel garage doors can be a great choice for any home.
Carriage House Garage Doors
These doors feature a rustic, barn-style design and are often made from wood or steel. They come in various colors and finishes to match the style of your home. If you're interested in a carriage house garage door, it's important to choose a reliable garage door installation service to ensure proper installation and functionality.
Contemporary Garage Doors
A contemporary garage door is a modern and stylish option for those who want to update the look of their home. It offers clean lines and sleek designs that can enhance the overall curb appeal of your property. A contemporary door may be the perfect choice if you're considering a garage door replacement. It can be made of various materials, including steel, wood, or aluminum, and customized to fit your needs and preferences.
Choosing the right garage door can significantly improve the functionality and appearance of your home. Meadows Garage Doors is a trusted garage door installation company that can help you select and install the perfect door for your needs. Schedule a service with us today at Meadows Garage Doors!